COVID-19 forced us to cancel our April 2020 exam session, but many dedicated dancers opted to present their work (remotely) from Studio2 in November.
Congratulations go to Nicole Glover and Gia Van Herwaarden, joint runners up to the Modern Trophy and to LYLA HATTON, our 2020 winner.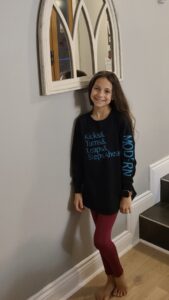 Congratulations also go to OLIVIA YOUNG who has won the tap trophy for the third time in her career at Steps Ahead Dance.
We only wish the girls were able to be onstage to receive the applause they deserve.