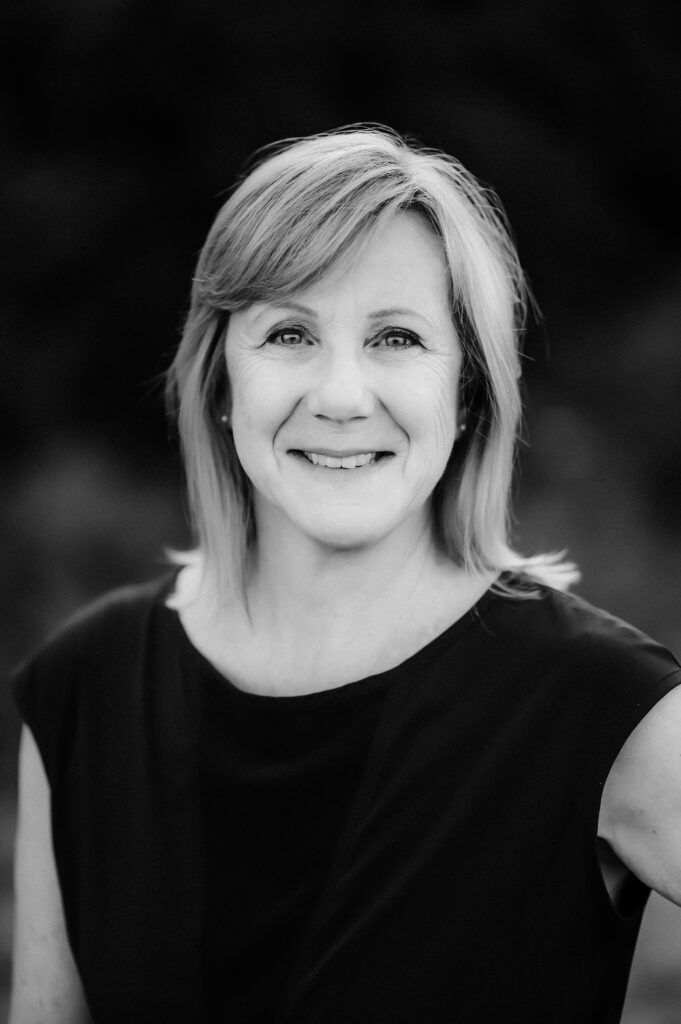 Lorraine A. Blake R.A.D. RTS / F.I.S.T.D. / Examiner – I.S.T.D.
Lorraine is a leader in dance education on Vancouver Island and around the world.
An accomplished teacher and examiner, she has been guiding dancers of all ages for over 30 years. Her students have gone on to study at The Royal Winnipeg Ballet School, the National Ballet School of Canada, Interlochen Arts Academy, the American Musical and Dramatic Academy, UCLA, and more. Her dancers have enjoyed tours to Disneyland, London, and NYC under her expert guidance.
Lorraine's training, which began with classes at 3 years of age under her mother's instruction, includes teaching certificates with the Royal Academy of Dance, PBT, and a Fellowship with the Imperial Society of Teachers of Dance. She enjoys travelling extensively to examine students in ISTD Modern Theatre and Tap examinations throughout the world and has adjudicated at many festivals and throughout Canada where her own choreography often wins accolades and awards. Alongside classical teaching and examining, Lorraine's passion for musical theatre has been evident through her exceptional choreography of countless musicals for middle and high schools. Recent credits include West Side Story, Addams Family, In the Heights, Mary Poppins, Spamalot, and more.
Lorraine believes dance is not about the destination, but is about the journey for both teacher and the student; she looks forward to continuing her lifelong journey with dance.
Bryony Blake – A.I.S.T.D. Dip. / R.A.D. CBTS / Zumba Instructor License
Coming from a lineage of dance teachers and performing artists, Bryony followed in the footsteps of her mother and grandmother when deciding on a career in dance.
Bryony gained her Associate Diploma with the ISTD Tap Faculty in 2019 and holds her Certificate in Ballet Teaching Studies with the R.A.D, as well as certifications in Barre Fit and Zumba Fitness. Bryony trained in dance from the age of 2 yrs in ballet, tap, modern, jazz, musical theatre, and later hip hop. After graduating high school she attended the American Musical & Dramatic Academy in New York City, graduating from their acting program in 2005.
Bryony then spent a year working in California dancing in parades at Disneyland Resort and since returning to the island she has choreographed and performed in a number of local productions including R.E.N.T (V.O.S), Thoroughly Modern Millie (V.O.S), Singin in the Rain (Kaleidoscope), The Rocky Horror Show (Kaleidoscope), The Crucible (Langham Court), and Peter Pan (Shawnigan Players).
Recently, when not spending time with her family of two energetic young boys and busy self-employed husband, Bryony loves to explore many genres of dance including shuffling, street, heels, and pole. Now along with her role at Steps Ahead Dance she is also a Co-Artistic Director at Gemini Dance (adult classes), and you can often find her working on new moves late at night in the studio! Bryony's magnetic personality draws dancers to her classes where she welcomes everyBODY to join her in an inclusive, upbeat environment.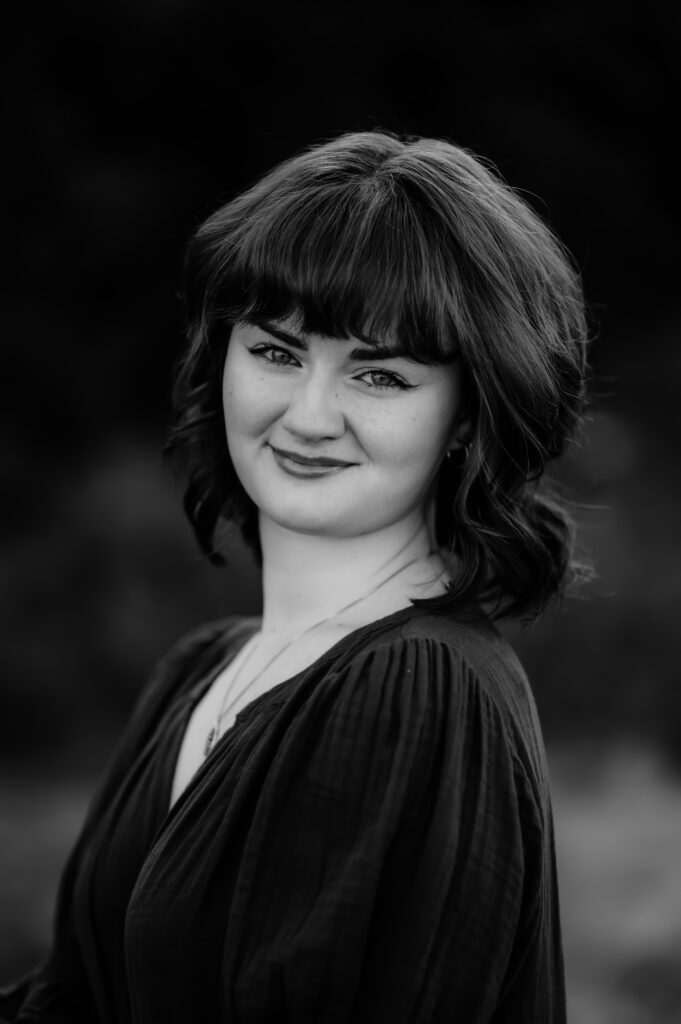 Hayley Newcombe A.I.S.T.D. / AAM1
Hayley Newcombe has been training for over 20 years in ballet, modern, tap, jazz, and contemporary with various dance educators across Vancouver Island and BC's Lower Mainland.  Receiving exemplary marks in both her R.A.D and I.S.T.D Graded and Vocational examinations, a future in teaching was on the horizon.
To continue training, in 2016 Hayley enrolled at Westcoast Academy of Performing Arts in Victoria BC, taking classes in jazz and modern with Angela Mousseau, while studying for her ISTD Associate in Modern Theatre. She continued her professional development through the I.S.T.D with the Associate Diploma exam in the fall of 2019.
Hayley has attended a multitude of courses hosted by the ISTD to further her knowledge of the ISTD Vocational syllabi. These include Advanced 1 Modern, presented by Penelope Boyse (Arts Umbrella), Pamela Eddleston (Examiner and Fellow of the ISTD), and Advanced 2 Modern, presented by Wendy O'Dowd. In the pursuit of even more training and education on the Modern Theatre teaching standards, Hayley was invited to attend Teaching Modern Theatre Technique, a course held in Vancouver BC, and hosted by Chair of Modern Theatre Dance at the ISTD, Tereza Theodoulou.
In 2019, Hayley attended the Acrobatic Arts Module One teacher training program in Vancouver presented by Sarah Reis and Loren Dermody, completing the course and becoming a certified Acro Dance instructor. She hopes to continue her professional career with the program, carrying on to complete their full teaching program.
Hayley's fresh, innovative choreography has been seen on stages across Vancouver Island, BCs Lower Mainland, and California. Her teaching style has earned her recognition and appreciation from fellow teachers, examiners, and students. It is clear that her passion for the art of dance has a very positive influence on the next generation. She believes there is potential for greatness in every dancer and strives to help each student reach their goals.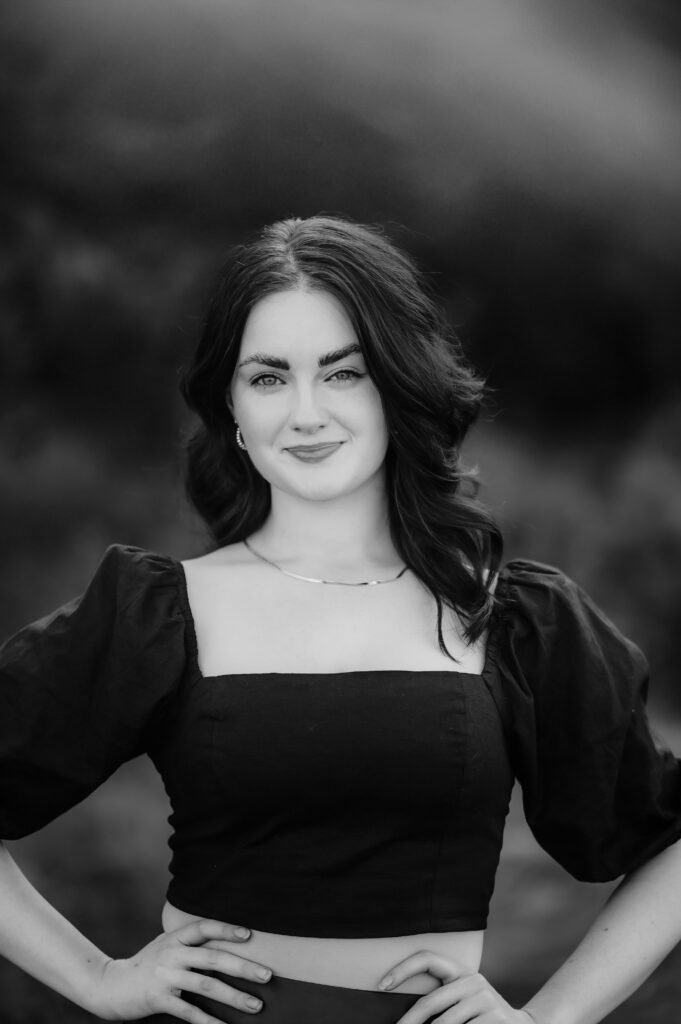 Cat Newcombe – A.I.S.T.D. Dip. / AAM1
Cat Newcombe began her dance training at 4 years old in the Cowichan Valley, under the professional guidance of respected dance educator Lorraine Blake F.I.S.T.D/Examiner of the Theatre branch of the I.S.T.D. Receiving high praise for her performance and technical ability, Cat completed her R.A.D examinations up to Intermediate and Grade 8 Ballet, as well as numerous I.S.T.D tap and modern theatre vocational examinations. After graduating in June 2016, Cat attended the West Coast Academy of Performing Arts the following September. She continued to train in Jazz and Modern with Angela Mousseau, as well as work towards her first teaching qualification. In June 2017 Cat was awarded her Associate of the I.S.T.D in Modern Theatre.
In 2015 and 2018, Cat was invited to attend courses presented by the I.S.T.D with Penelope Boyse (Arts Umbrella), Pamela Eddleston (F.I.S.T.D/Examiner), and Wendy O'Dowd (I.S.T.D) in Victoria and Vancouver. In 2019, Cat trained with Tereza Theodoulou (I.S.T.D Chair of Modern Theatre) at Arts Umbrella, on the further development of the Modern Theatre syllabus, as well as new teaching techniques. That same year, Cat completed her Advanced Two Modern examination, as well as the Associate Diploma teaching exam.
In 2019, Cat was awarded her Acrobatic Arts (Module One) Certification. She is delighted to introduce this new genre to her students and offer dynamic stretching, strengthening, and acrobatic dance techniques. Cat is eager to continue her studies in Acrobatic Arts, as well as other accredited conditioning and flexibility methods.
Cat's dynamic and engaging choreography has earned her respect and recognition from her students and community. She believes continuous personal development as a dance educator is vital to student success, and is dedicated to helping students grow and learn.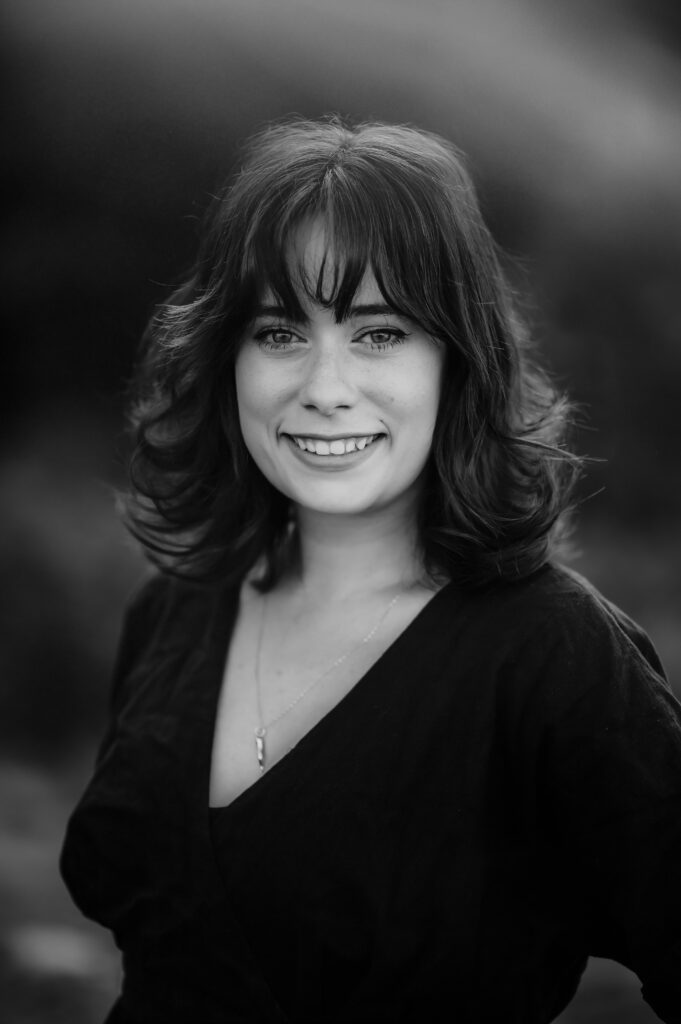 Amy Staples
Amy started her training at Joy's Dance Factory in Lethbridge Alberta. As a young dancer, she participated in programs at Royal Winnipeg Ballet, Ballet Victoria Conservatory, and Okanagan Summer Dance Intensive. Amy joined Ballet Victoria in 2016 for two seasons where she performed in eight main stage productions in addition to touring across Canada and the United States. After her time in Victoria, she joined Lamondance Contemporary Company in North Vancouver performing in five main-stage productions.
Amy took her 200-hour hatha yoga teacher training with Semperviva yoga and has previously worked for Kahlena Movement Studio in North Vancouver, and Harmony Yoga in Duncan, BC teaching yoga and dance for adults. She also has completed her Progressing Ballet Techniques certification. Amy has taught various styles of dance at Joy's Dance Factory, and RNB Dance.
Amy is currently enrolled in a degree in dance education through BATH University as well as working towards an anthropology degree and education degree through Uvic.
Working currently as faculty at Ballet Victoria Conservatory, Amy teaches junior jazz and ballet. She also works for Ballet Victoria teaching the post-graduate aspirant program. Amy is the dance teacher for Brentwood College School and is absolutely thrilled she joining the Steps Ahead faculty.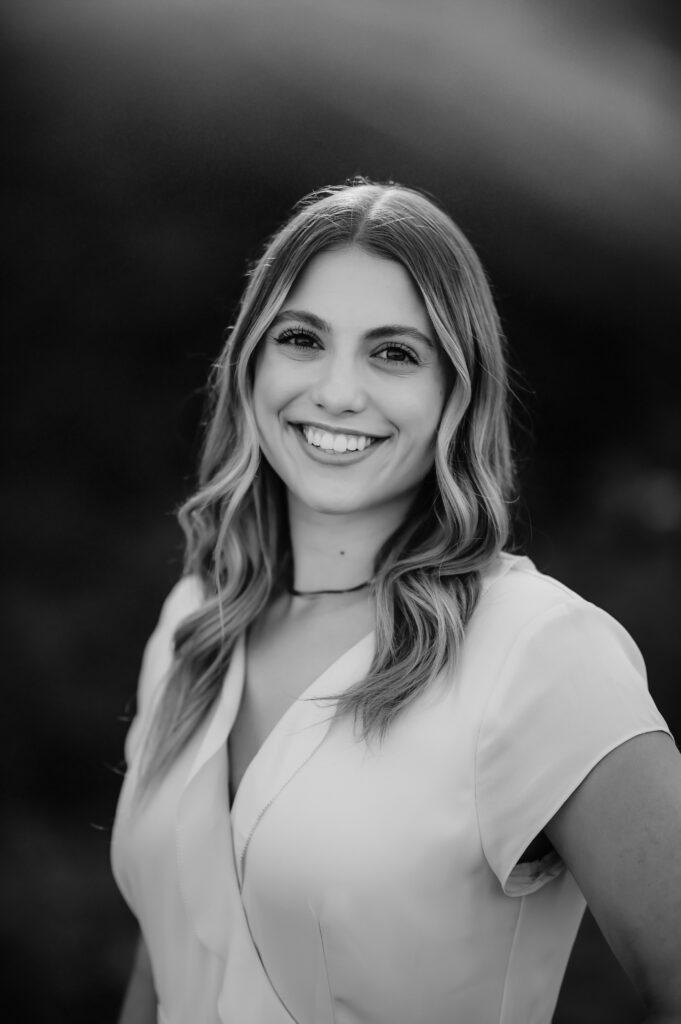 Julianna Cross
Julianna began dancing with Steps Ahead Dance in 2004 and grew to love the studio as she began studying ballet and modern. In her teen years, she explored numerous other styles, including contemporary and jazz. Julianna took her RAD Ballet exams up to Grade 8 and took her ISTD Advanced 2 Modern in April 2019. From a very young age, Julianna knew she loved teaching. She helped Ms. Lorraine on Saturday mornings with the little ones for many years. This has led her to pursue her Bachelor of Education at Vancouver Island University and where she graduated in June 2023. Julianna continues to share her love of learning and passion for the arts at her home studio working with the youngest dancers. In addition to Steps Ahead, Julianna became a certified Jazzercise instructor in October 2019 and shares her love of dance all over the Cowichan Valley.