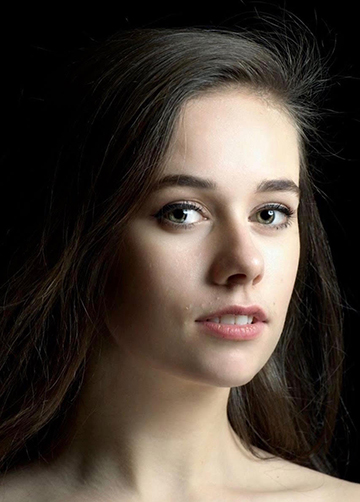 Amy started her training at Joy's Dance Factory in Lethbridge Alberta. As a young dancer, she participated programs at Royal Winnipeg Ballet, Ballet Victoria Conservatory, and Okanagan Summer Dance Intensive. Amy joined Ballet Victoria in 2016 for two seasons where she performed in eight main stage productions in addition to touring across Canada and the United States. After her time in Victoria, she joined Lamondance Contemporary Company in North Vancouver performing in five main stage productions.
Amy took her 200 hour hatha yoga teacher training with Semperviva yoga and has previously worked for Kahlena Movement Studio in North Vancouver, and Harmony yoga in Duncan, BC teaching yoga and dance for adults. She also has completed her Progressing Ballet Techniques certification. Amy has taught various styles of dance at Joy's Dance Factory, and RNB Dance.
Amy is currently enrolled in a degree in dance education through BATH university as well as working towards and anthropology degree and education degree through Uvic.
Working currently as faculty at Ballet Victoria Conservatory, Amy teaches junior jazz and ballet. She also works for Ballet Victoria teaching the post-graduate aspirant program. Amy is the dance teacher for Brentwood College School, and is absolutely thrilled to be joining the Steps Ahead faculty.